---
Ususio Ume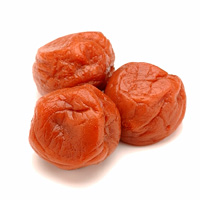 Light salted and natural taste of the Ume apears.
Product
Ususio Ume
Name
Usushioajiume
Material
Ume(China), Shiso(Japan)
Gross
1kg×10 bag
8kg barrel
Expiery date
180days from production date(unopened)
How to keep
Please store away from direct sunshine, high temperature and high humidity.
Notice
Recommend to eat sooner than later after opening.
Ususio Ume Product