---
›

Seafood

›

Jizakezukuri Katsuo Shuto
Jizakezukuri Katsuo Shuto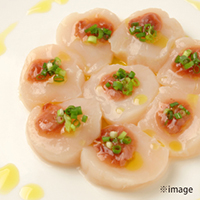 Shuto is salted and aged in a long term fermentation. Further more we used Odawara's local Sake "Soga no homare". The light salted Shuto is mild and natural.
Product
Jizakezukuri Katsuo Shuto
Name
Shiokara
Material
Yaizu-shi Shizuoka prf., Bangkok Thailand
Gross
DP500kg×20
DP1kg×12
Expiery date
90days from production date(unopened)
How to keep
Keep refrigerated(under10℃)
Notice
Same as raw food, please eat soon.
Jizakezukuri Katsuo Shuto Product