---
›

Message from the President
Message from the President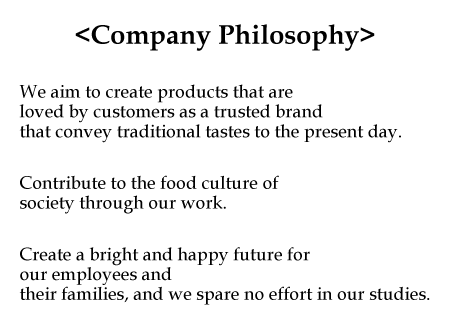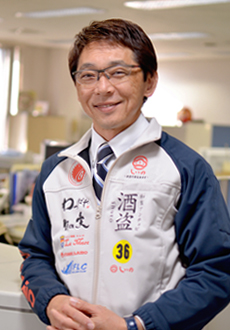 Company Philosophy
Our goal is to become a brand of pride from trust, and create merchandise that will be loved by all customors.
Shiino Foods has born in the Food business industry, grew and lived with our customors.
As our founder Matsugoro Shiino has been, we realize again how important and valuable
the great nature's gift "food" is.
"Handle the precious resources carefully, and make pleasure and joy on the table.. " is the only desire,
and we will keep every effort for this realization.
120 years has past since our establishment in 1894. Previous generation of Shiino has promoted and
raised"Japanese cuisine" in each age, time after time and we are here to today.
Our mind is to continue creating Japanese daily "Cuisine" forever.
Time of Consumerism, disposable has ended. We will continue to
cherish and make effective use of valuable limited resource. Our philosophy is to give full consideration to the environment in manufacturing, and promote delicious and healthy product
that will be loved by every customer.
We wish to face the world and time together with you.


List of Member organizations
The Odawara Hakone Chamber of Commerce Industry
Odawara Food Hygiene Association
KATAURA MIKAN PROJECT
Kanagawa Industrial Promotion Center
Odawara-shi tourist association
Hakone tourist association
Japan Tsukemono Federation of Cooperatives
Misakijuku