---
Quality control
We pursue food safety, and we deliver high quality product with all our effort and action.
We conduct quality control strictly through the whole process, from materials selection to shipping.
Quality control in every process is necessary to manufacture safe and reliable food.
Material selection and management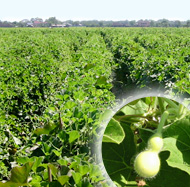 All of our materials are from nature resource. So each material is different and not exactly the same, as for taste, color, shape, high or less salt content. We purchase only the materials that meet the stringent specifications and standards for each lot. Our professionally staff visits the producing area for inspection and instructions.
Contamination inspection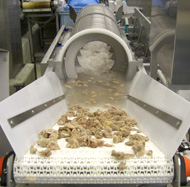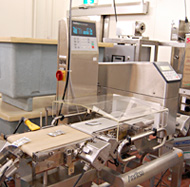 Addition to checking prevent contamination, we implement contamination detection and removal by metal detector, X-ray inspection machine after filling. We use the inspection equipment effectively by matching the shape to the product and perform management. Not only we have implemented measures to prevent the contamination, in case there was a contamination we have a system that will identify quickly.
Product physics and chemistry,microbiology inspections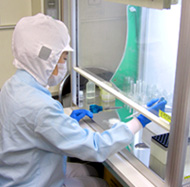 In order to protect "safety" and "reliability" in all product lot, we ship the only the ones that have passed our standard conduct physical and chemical testing, microbial testing products. We always ask ourselves with a stern eye, it constantly made in same taste?, is it made ??in line with specifications and standards we have set?, is it consistent with the standard reference value?.
Also, we conduct bacteriological examination of the plant (microbiology), and check our product is made in safe production.
Effort for food safty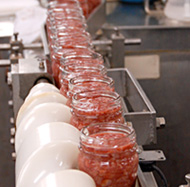 In the final step of the production line, we examine the products carefully one by one.
Furthermore, the shipping staff check to perform a rigorous product inspection. So we wil keep our effort to pursue the safety of food, create and deliver high quality products to our clients now and in the future.